About the GLOBE Dry Cleaners & launderers, Belfast
Globe dry cleaners providing the best dry cleaning service with wedding dress, commercial laundry and domestic laundrette ironing service at more affordable prices in Belfast.
We are based based in Belfast and have over 40 years dry cleaning washing and laundry experience.
We can dry clean all types of clothes and fabrics, beading, sequins and trimmings and having both Perchlorethylene and Hydrocarbon dry cleaning machines we can clean the garments that other cleaners can't.
GLOBE Dry Cleaners & launderers, Belfast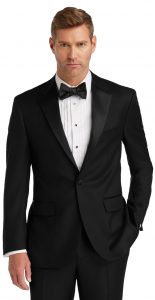 Your decision about clothing quality is clearly visible. When your fine garments receive the dry cleaning and finishing they deserve, they last longer and look their best. We have one of the most experienced dry cleaning teams in Belfast. Therefore, we feel confident that we can meet most of your dry cleaning requirements including silk, furs, evening wear, wedding gowns, curtains, suede & leather.
With our Sanitone premium process, they will look fabulous every time. Discover what top designers know. Experience the difference – from your Certified Master Drycleaner.
Why choose GLOBE Drycleaners & Launderers?
Laundry service fast, reliable and efficient.
Dry cleaning we can offer a fast turnaround (or better).
Wedding dress cleaning highest professional-quality standards.
Laundrette comprehensive service for all the family's clothes and household linen.
Shirts professionally washed and ironed.
We go that extra mile to ensure complete satisfaction with our service.
Competitive and affordable prices, with no hidden extras.
All work guaranteed.
40 years dry-cleaning and laundry experience
Based in Belfast, we are renowned as specialist dry cleaning experts, with over 40 years dry cleaning and laundry experience. We offer a first class specialised Dry cleaners achieving the highest standards every time. We individually hand finish all garments.
We Take the stress out of washing and ironing. We take our work very seriously and we always provide excellent customer service. We work when you don't, washing and ironing when it's most convenient to you. Our business operates in a clean environment and we never outsource to unskilled workers. Our ironers are skilled perfectionists who will inspect every piece before it leaves our premises. All work is insured and you can trust us with the most precious of garments such as wedding dresses.